Autism Navigator is teaming up with FIRST WORDS® Project
to improve early detection and access to care.
Together we can change the landscape
to take early detection and access to care to a whole new level.
It takes a team to support a family.
What role can you play?
ASD Video Glossary Treatment Section
Now available!
Autism Navigator
Bridging the Gap Between Science and Community Practice
Autism Navigator is a unique collection of web-based tools and courses that uses extensive video footage to bridge the gap between science and community practice.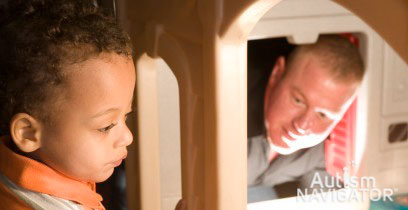 Watch unique side-by-side videos that show the early signs of autism in toddlers